Local Attractions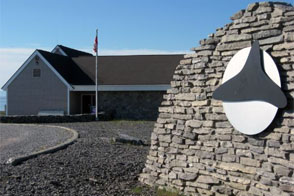 Port au Choix Historic Site
The visitor centre provides an extensive overview of the history and ecology of the area. Information panels and artistic depictions on the landscape help tell the story of the place. Nearby trails take visitors along the exposed shoreline to rich archaeological sites. Whales can often be spotted frolicking alongside small boats as fishermen pull in their day's catch. [Learn More about Historic Site]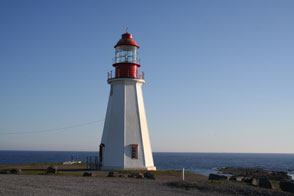 Point Riche Lighthouse
Past the National Historic Site and out on the coast is the Point Riche Lighthouse. This "pepperpot" style lighthouse constructed of wood in the shape of a tapered octagon was built in 1892 to replace an earlier structure. Flashing every 5 seconds, it's one of many lighthouses on Newfoundland's west coast that provide navigation assistance to mariners. [Learn More about Point Riche Lighthouse]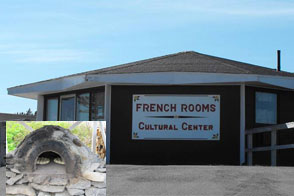 French Rooms Cultural Centre
Come learn about the French fishermen who fished in the region. Take in a demonstration of firing up a reconstructed French bread oven and taste freshly bread with local jams. Gift shop, picnic tables, hiking trails, lighthouse, french bread oven, chaloupe, lighthouse, museum, monuments, geology and fossils. Open June thru August. Admission to museum is $3.
[Learn More About French Rooms]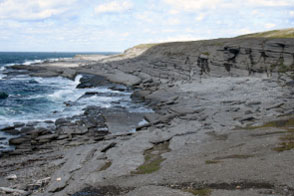 Hiking Trails
Explore the limestone barrens looking for plants and fossils found nowhere else in Canada. Keep an eye out for sculptures offering glimpses into ancient Aboriginal ways of life.
Be sure to bring sturdy shoes or boots, water, and sunscreen or a raincoat depending on the weather. Photo Credit: Parks Canada
[Learn More About Local Hiking]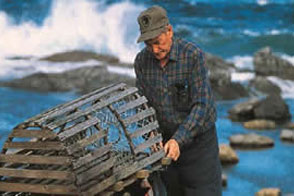 Local Scenery
Visitors will enjoy a variety of waterfront scenery and natural wonders. Ancient history and magical beach shores are just some of our timeless treasures. We've been trampled upon by ancient peoples, early explorers, salt-splashed settlers and modern-day travellers... and we have the foot tracks to prove it.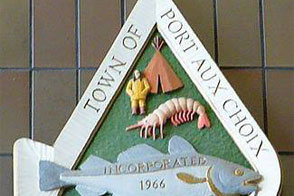 Town Facilities & Services
Services available in Port au Choix include:
Post Office • Bank With ATM • Gas Station
• Grocery & Convenience Stores • Restaurants
• Coffee Shop • Bakery • Beauty Salons
• Accommodations • Automotive Garage • Craft Shops (including Ben's Studio).
Regional Attractions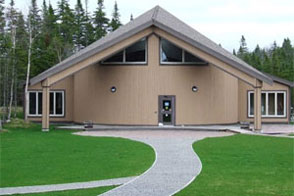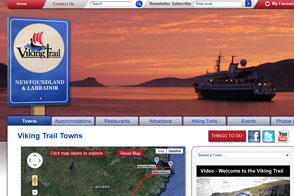 Viking Trail
Stretching all the way from the province's west coast to Southern Labrador, the Viking Trail is the only route to the popular UNESCO World Heritage sites at Gros Morne National Park of Canada and L'Anse aux Meadows National Historic Site of Canada.
[Learn More about The Viking Trail]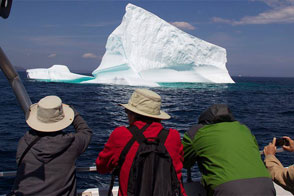 Iceberg Festival
The Northern Peninsula has always been recognized throughout the world as Iceberg Alley so you won't have any trouble finding Islands of Ice here! The Iceberg Festival features boat tours, traditional music, nature walks and Newfoundland food & hospitality. Photo credit: Iceberg Festival Website
[Learn More about Iceberg Festival]
Bird Cove Interpretation Centre
In Bird Cove, we have unearthed woodworking and hunting tools once used by the Maritime Archaic Indians 3500 - 4500 years ago. This project has 28 registered archaeological sites, and is quickly becoming noted for significant archaeological finds and contributions in the province. Museum, Craft Shop, Tea Room [Learn More about Interpretation Centre]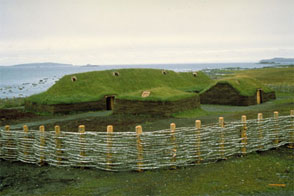 L'Anse aux Meadows Historic Site
L'Anse aux Meadows is the earliest known European settlement in the New World. The archaeological remains at the site were declared a UNESCO World Heritage Site in 1978. Exhibits highlight the Viking lifestyle, as well as the archaeological discovery of the site. Visitors can also explore the hiking trails to nearby bays and lakes. [Learn More about Historic Site]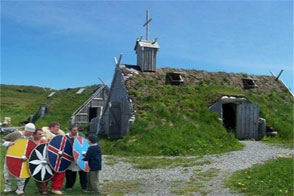 Norstead Viking Village
Norstead was created to take history out of the exhibit case and place it in the hands of visitors. Join costumed interpreters in the dim light of the Viking-style Chieftain's Hall and listen to mysterious Viking tales. Step aboard the full-scale replica of the Viking ship "Snorri".
[Learn More about Norstead Viking Village]